So I decided to plunge into the diff swap,
I did some serious damage to the rear tires last season...partly because I drive like a monkey, and mostly due to the stock 'open' diff in the rear. I was smoking the inside rear tires on every corner and losing tonnes of time. I`m swapping in an Eaton Posi LSD.
I'm also switching to a 3.36 rear/ring gear from a 3.64 when it goes back together. I'll have longer gears which will be nice because the stock trans has crazy short gearing.
It was a battle getting this 20 something year old diff out of the parts car and cracking the case and I`m glad it`s almost finished!
Diff out, cover off...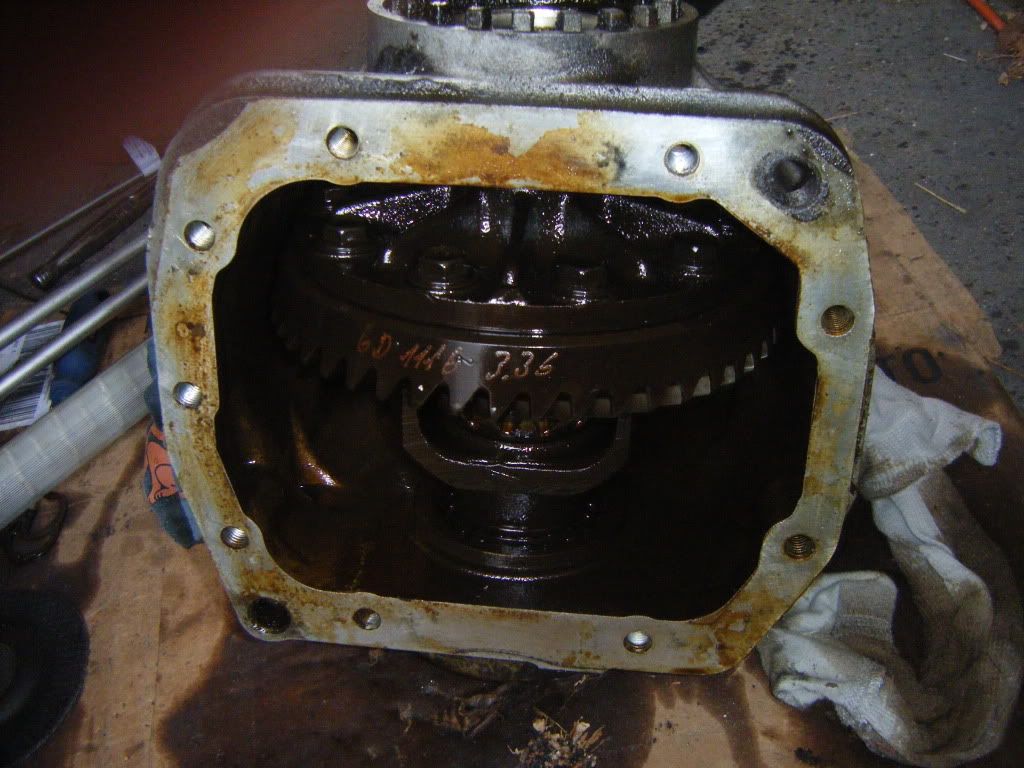 Diff apart...
Comparison of old and new diff...mmm purty...you can't see the carbon fiber clutch packs on either side but they're in there!
you can however see the springs that preload the clutch packs with 400lbs of pressure.
Now I have to put it all back together. The guy that I had modify my side adjusters reversed the depth for the left and right bearing cup seals when pressing them in, so I have to get to a shop and have that fixed before going further.
Otherwise the only tricky part left will be grinding the case a 'bit' to make the beast fit in and setting the backlash of the ring gear...I`ll take my time with the deflection gauge when I`m doing the backlash for sure...
I`ll post with progress soon I hope.